This facility is funded by DST through FIST programme. At present, the facility has Bruker Avance 400 MHz FT-NMR spectrometer for internal as well as external use. The instrument has the following features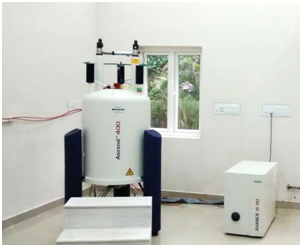 MAKE : Bruker
MODEL :Avance III HD Nanobay 400 MHz FT-NMR SPECTROMETER.
PROBE :5mm multinuclear probes for solution studies. The NMR Probe is switchable between high frequency range (1H, 19F) and broad band frequency range (13C, 15N, 27Al, 31P,29Si etc.).
Software: Bruker Topspin
VT Accessory: Variable temperature facility is available from RT to +130 degree with suitable solvent.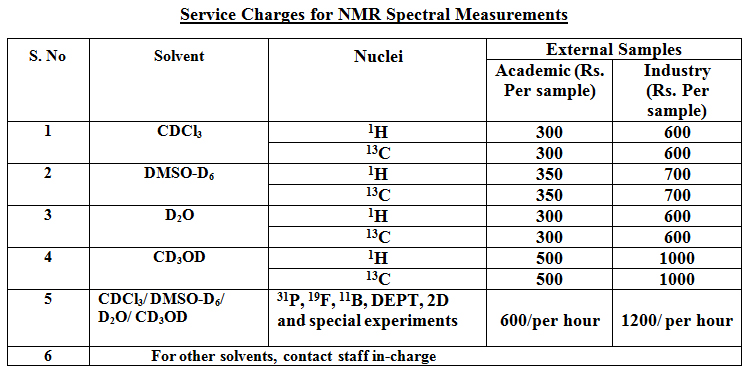 Sample submission: Sample must be submitted either through post or in person along with duly completed requisition form and payment details.
Mode of Payment: Refer "Service Requisition Form"
NMR spectra will be recorded only after the payment
Staff in-charge Contact: E-mail: nmrchemgri@gmail.com