Gandhian Principles and Ideologies
Students of this Institute study Gandhian life and experiments. Gandhian Ideologies, Gandhian Economics and Gandhian constructive programmes are incorporated in the curriculum. This enables them to develop tolerance and other ethical and moral values.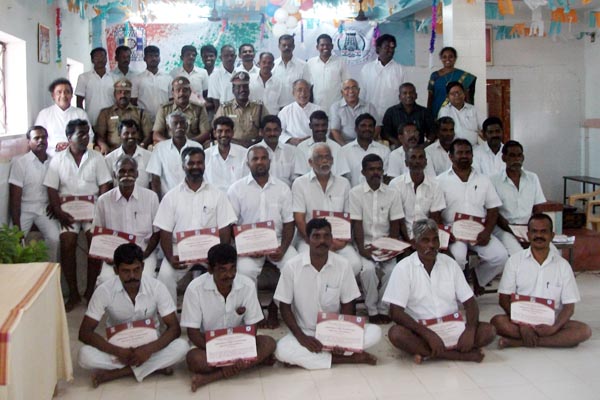 The Palayamkottai Prison inmates receiving certificates after completing the Short term course on Gandhian Thought and Life Skill Development, Conducted by Department of Gandhian Thought and Peace Science, GRI.